Travel
A Visit to the Oregon Coast: a week of photos.
A Country of Contrasts: India December 2012
Quick Travel Gifts at Tokyo's Airport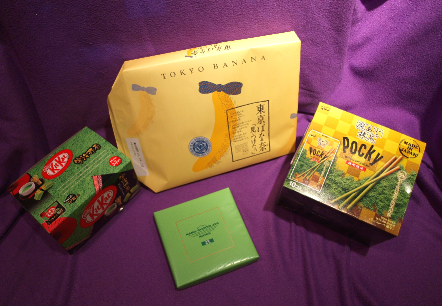 Most of my neighbors wouldn't know what to look for when passing through Tokyo's Narieta airport. Japan is full of beautifully packaged and special delights. If you have a sweet tooth, green tea flavored chocolate may be "just the ticket." The photo above features some of the choices that just arrived at my house!
Nama Chocolate, Royce (made in Japan)
Tokyo Banana - (cream filled cakes from Japan)
Green Tea flavored Kit Kat (made in Japan)
Macha Choco & Green Tea Pocky sticks (an Asian favorite made in Japan)
The World's Best Places
I believe we have found some of the world's best. While these places offer great services, they linger pleasantly in the mind ... See Entries Below:
---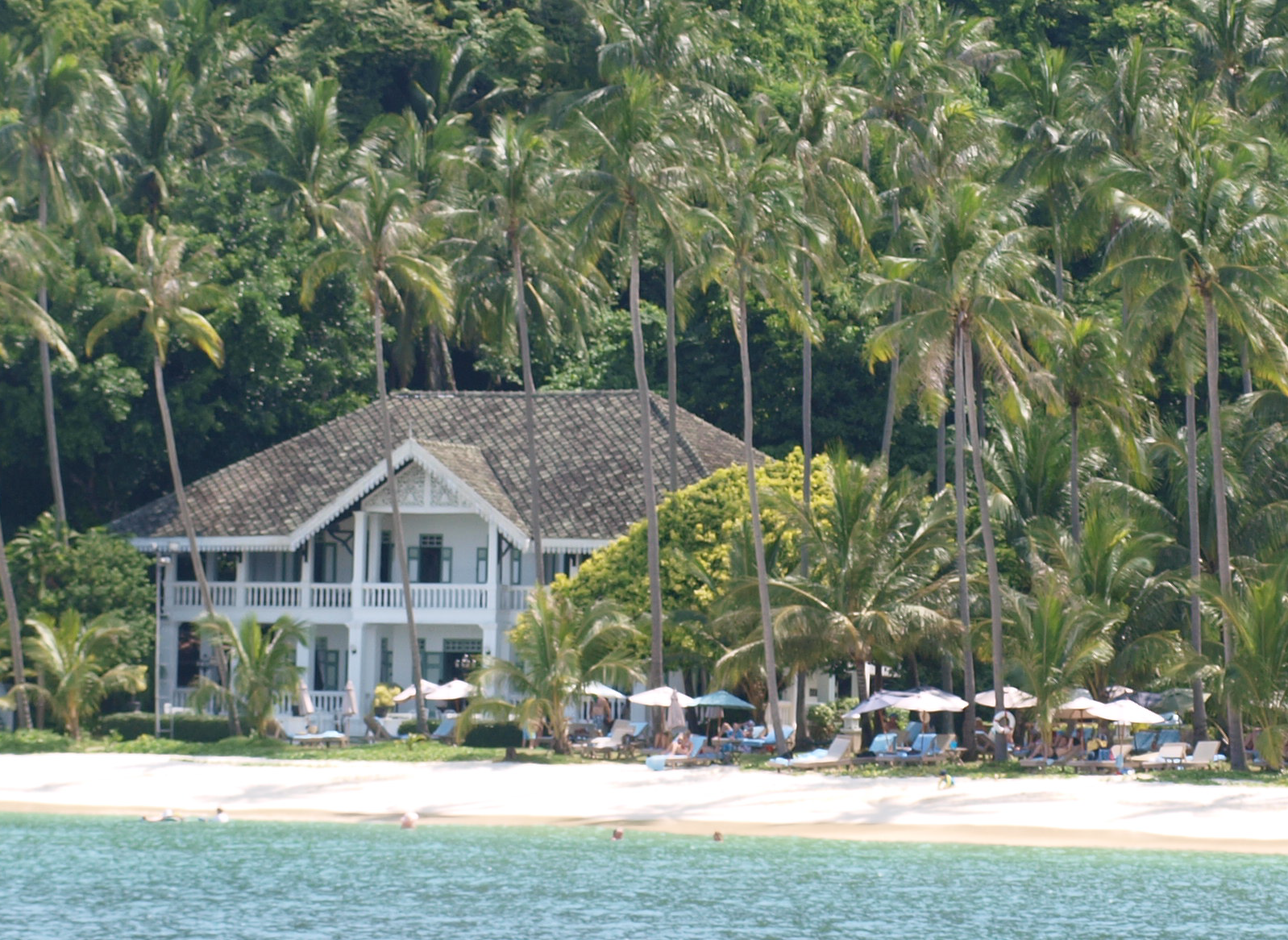 Tropical Beach: Cape Panwa Hotel: Phukete Thailand,
Of many I have visited, this is the best. A half moon of white sand bordered by a coconut grove. At the far end is a Portugese Colonial mansion now serving as a Thai restaraunt. The site is stunningly beautiful as is the associated resort.
---

Rocky Beach: Cannon Beach: Oregon, USA,
While a tropical beach in the moonlight is unsurpassed, the cold, stony beaches of Oregon and Maine have their own special attraction for me. Only 30 minutes from Astoria Oregon, Cannon Beach is one of the most beautiful. It is easily visited and good accomodations are nearby.
---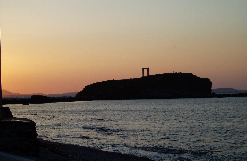 Beach Hotel: Grotta Hotel, Naxos Greece,
We found Grotta Hotel quite by lucky accident. It was a cheerful place & perfectly situated 10 meters from the water. Continental breakfast was lovely in the ocean view dinning room. We usually followed it by a 1/2 km walk to the ancient ruin or the village waterfront. (Above is a view from the hotel)
---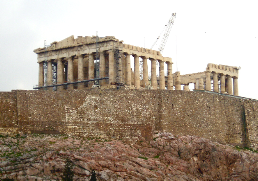 Ancient Ruins: Parthanon, Athens Greece,
It comes as no surprise that Athen's ancient temple complex, The Parthanon, is perhaps the world's most impressive ancient site. It is impressive walking up from the cafe's below, but equally so up top. For some, the experience of visiting this ancient site brings tears to the eyes. (other similarly impressive sites include Sukhothai Thailand.)
---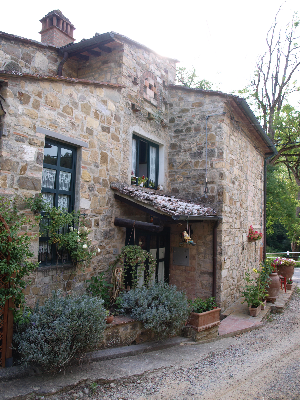 Breakfast: La Fiaba B&B: Molin Nuovo, Italy,
At the small LaFiaba B&B in the Tuscan wine country, Erica offers the best breakfast experience. She schedules her guests through her lovely kitchen serving them home made jams & local fruits with excellent European breads & patries. The kitchen, like everything at the B&B is artistically executed.

Small villages, outdoor cafes & wineries are nearby. All are easily accessible. At check-in, the staff can provide this information. From La Fiaba, a short drive will take you to midevil towns of San Gimignano or Siena. NOTE: The La Fiaba web address is up for sale. I fear the B&B may be closed. Most Sad!
---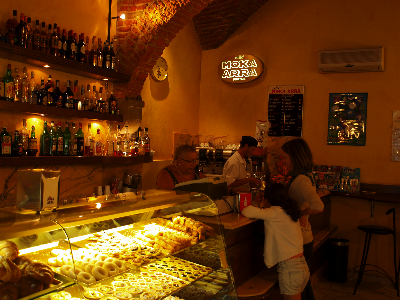 Coffee: Mureno's Bakery: Florence Italy,
We sampled coffee all over Tuscany and it was good. But the small Mareno Bakery just off Ponte Alla Carraia bridge (on Via del Serrogaii street) provided the consistently outstanding capacino we were hoping for. The Coffee man was delightful as was all the staff. Sitting down for morning coffee & watching the interaction with patrons was lovely. (Stay at the very good San Frediano Mansion just around the corner to enjoy Mareno's coffee every morning.)
---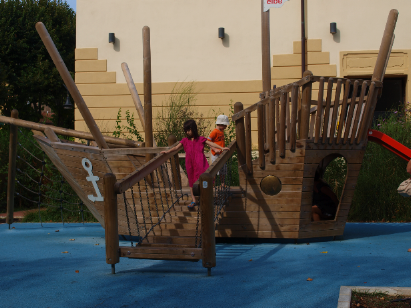 Beach Town: Castiglione della Pescaia, Tuscany Italy
The small coastal village of Castiglione della Pescaia is a fabulous place. The market area is perfect for walking, eating & drinking. A variety of shops offer pastry, clothing, beach accessories etc.. This area includes a wonderful little playground for children. Above the town stands the old 12 century midieval castle with a little village in its ring wall. Not far away, the beach ....
---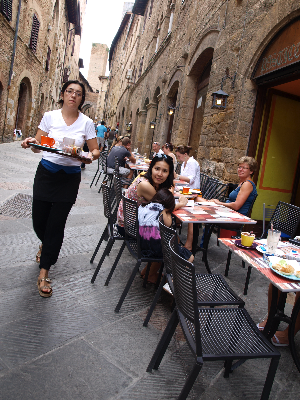 Midieval Town: San Gimignano, Tuscany Italy
In the heart of the Tuscan wine country, San Gimignano is a wonderful example of Midieval Towns, with its narrow streets, towers & classic ring wall defense. This walled city is now very commercial, but clean and lovely. Above, Jeab &Athena have lunch in a street cafe.
---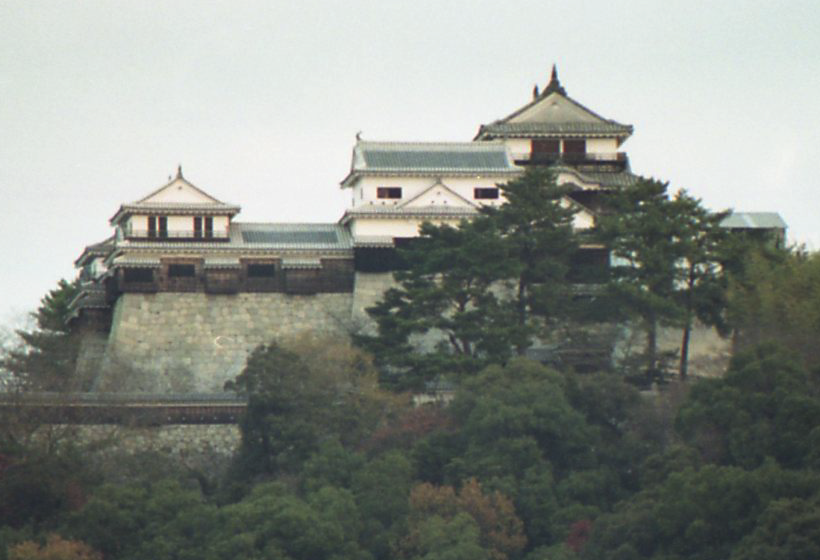 Japanese Castle: Matsuyama Japan,
A medium sized town on Shikoku Island in south Japan offers visitors the chance to visit an authentic Japanese castle situated high on Pine Mountain. A "not too difficult" climb will bring you to the summit & castle. Persons interested in the interior of castles, may wish to visit Kochi Japan, also on Shikoku Island.

Unlike most American cities, Matsuyama Town is pulsing with energy. Just walking around is interesting; but, the 100 year old street car system is fun and inexpensive too.
---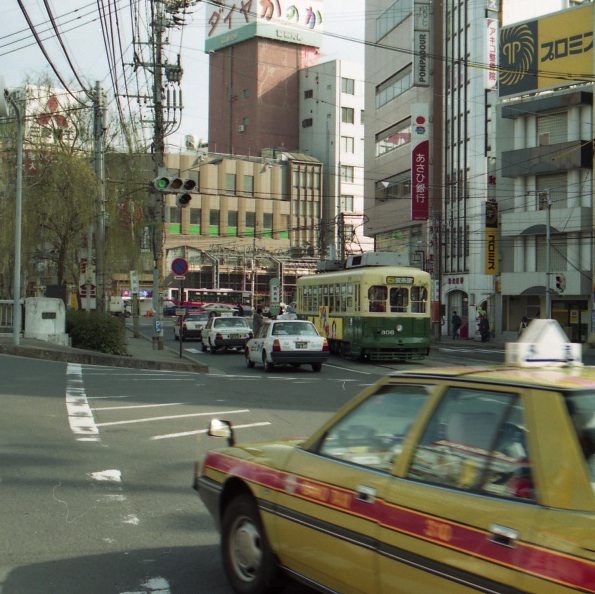 Historic Street Car Routes: Nagasaki Japan,
Several Japanese cities have restored street cars collected from around the world. These are organized into routes that are interesting and provide an inexpensive way to tour the city. One of the more extensive systems is in Nagasaki - a city bustling with innovation and pulsing with energy. My apprehensions about going there as an American were unfounded as the Japanese were wonderfully hospitable and kind.
---

Alleyways: Nagasaki Japan,
Alleys around the world are fascinating and say much about a culture. This one is a classic that I found in Nagasaki, South Japan. I am sure I have seen dozens, but none more iconic than this. Japanese Manga comic books often capture the feel of Japan, and this alleyway photo is the kind of scene commonly shown in Manga.
---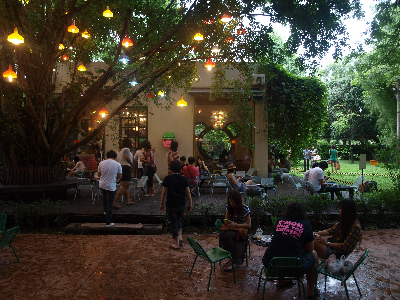 i-berry Icecream: Chiang Mai Thailand,
We arrived at Chiang Mai in the monsoon season. A fine mist was falling outside; but inside we were surrounded by two score happy customers & employees alike. The ice cream, coffee & decor were fabulous including the grounds & banyon tree outside.
---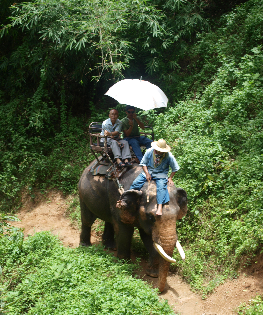 Elephant Ride: Thai Elephant Ctr., Lampang Thailand,
Elephant rides are available many places in Thailand, but the half hour ride through the jungle just north of Lampang is fabulous.
---
We have chosen these locations to highlight, because they are special to us. If you go there, we think they will be special to you also.
END OF SECTION
BOOK REVIEW QUICK LINKS:
My Book Release: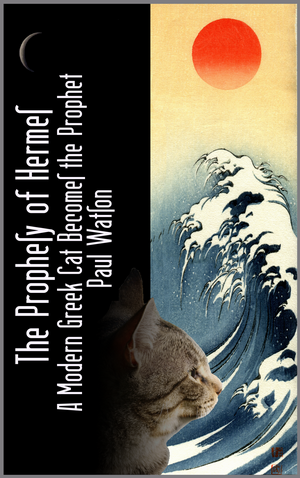 The Prophesy of Hermes
A Modern Greek Cat Becomes the Prophet
by Paul Watson
Hermes, the tiger stripped cat visits seaports around the Mediterranean on a tramp trading ship. During his voyages, he discovers the massing of Rat Armies on every coast. The threat to cats everywhere is clear.
When first Engineer and cat master Stephen adds two young cats to the ship, Hermes seizes the opportunity and trains "Ajax the Strong" and "Artemis the Spy" as his weapons against the enemy.
Join Hermes, Ajax and Artemis as they face storms at sea, rat armies and tunnels connecting past to present. Join them in their battle to ensure the survival of their kind.
Where can I buy The Prophesy of Hermes
The Prophesy of Hermes will be available from listed e-book stores below on 31 Oct 2014 (or as shown). Estimated delivery for Kindle through Amazon is 14 Nov 2014. The Propheys of Hermes is currently available in ePub format (for most electronic readers) and MOBI (for Kindle). This book is also available in paper format from the following:
Where can I read 2 chapters free?
Chapters 1 & 2- Publicly Accessible for Free
---
Spotlight Book for YA
The Haunting of Tram 015
by P. Djeli Clark
5 Star Fiction for readers 10 to 80.
Available from Apple Bookstore, Amazon & others.
Steam Punk Cairo circa 1900 comes alive in a brilliant novella featuring djinns, minor magic and culture in a Cairo that "never was" as agents Hamed and Onsi struggle to exercise a demon. Innuendo and setting paint a portrait of life far beyond the mere chain of events. Read this rich expose of characters, culture and circumstance and you will not be disappointed.
---
Other Books of Note:
Skippy Jon Jones, Judy Schachner: A wonderful picture book about a kitten & his imagionary adventures.
Cross of Lead, by Avi (boys 7 to 12)
Treasure Island, by Robert Louis Stevenson (boys 6 to 12)
A review of the Wizard of Oz Series by L. Frank Baum (boys & girls 5 to 9)
Harry Potter series, by JK Rowling
---
Read Any Good Ghost Stories Lately?
I recently read electronic editions of three different Ghost Story Collections. Two of the books were written in Ireland and one in India. After reading these three books, I can identify no strong patterns in the actions and capabilities of recounted ghosts; but, I did find them interesting. If you are looking for some light, night time reading you can try one of these:
True Irish Ghost Stories by St John Drelincourt Seymour
Real Ghost Stories Collected & Edited by William T. Stead, George H. Doran Company 1921
Indian Ghost Stories by S. Mukerji. 2nd Edition Allahabad: A.H. Wheeler & Co. 1917
---
WOW Fiction!
WOW fiction spotlights highly original books. These offer unusual settings, themes or strange metaphysical viewpoints integral to their story.
---
Dance, Dance, Dance by Japanese Writer Murakami 5 Star Fiction
A friend of mine once said "A story is about character development, but a yarn is merely a sequence of events." Most of the great books I have read in my life fit the "story" definition above and so it is with Murakami.
A down-trodden writer has withdrawn from society yet has recurring memories of a hotel in far north Japan and his "then sweetheart". He feels strangely attracted to the scene of his memories and books a plane to Soporo and the "Dolphin Hotel".
On arrival, he finds a sleek modern building with little personality in place of the seedy hotel of his memory. When asked about the original Dolphin Hotel, he gets evasive answers from hotel staff.
Before long, he is engaged with a desk clerk, a psychic 12 year old and her famous photographer mother. A Junior High Classmate re-enters his life as a drinking buddy. An unlikely setting for a story; but in the hands of master writer Murakami it becomes a magical test tube for restoring the writer to society amid a landscape of spiritual dreams and extra-dimensional reality.
I found this book intrigueing and never boring despite the slow "spin-up" typical of Japanese books. I recommend this or almost any Murakami book for those with the grit to tough out the first 3 chapters.
---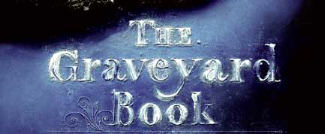 The Graveyard Book by Neil Gaiman 5 Star (Fiction)
I almost turned away from this book because of the first chapter; but, I'm really glad I read it.

On the heals of a brutal murder, a toddler climbs out of his crib, wanders out the door and into a nearby graveyard. As graveyard ghosts discuss keeping and protecting the boy, Silas the grounds keeper escorts the Murder out of the graveyard.

What kind of life can a boy have living in a graveyard? Who is the mysterious grounds keeper Silas who acts as the boy's gardian? Who is the murderer and why does he maintain a persistent interest in the boy? Read this facinating story and find out.
---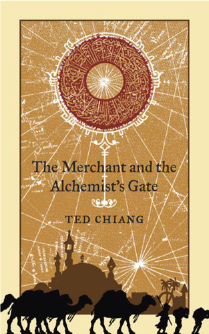 The Merchant and the Alchemist's Gate by Ted Chiang - 5 Star Fiction Novella

A pennyless man comes before the King of Baghdad. He offers the king a glimpse into the future after the king has heard his story.

The man proceeds to recount a wonderous tale of traveling 20 years into the past through an Alchemist's time gate. With the king's agreement, he proceeds to tell both his story and the stories he has heard of others. Each is a fascinating blend of human experience and the inevitability of fate as perceived by a deeply religious ex-cloth merchant.

On the surface, this book might eroneously be seen as Sci-Fi. It is not. Rather, it is a fascinating glipse into how the ex-Baghdad cloth merchant perceives the world, God and fate.

Recommended Highly! But buy this book on Kindle or on Nook. The hard copy edition is prohibitively expensive.
---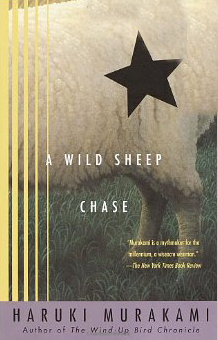 A Wild Sheep Chase by Murakami 5 Star Fiction

The Great Sheep Chase is a wonderful book, originally written in Japanese. As with many Japanese books, the pace in chapters 1 & 2 can be a bit slow for the American reader; however, the book explodes into mind expanding possibilities that rock the reader to his metaphysical core. In this, and other books, Murakami proves himself a genius.

The Great Sheep Chase begins when a powerful industial cyndicate contacts a recently divorced & beat down journalist. Their message is simple "Find the strangely marked sheep in this picture, or else." The protagonist considers his options before taking the train to far north Japan. He must look for the sheep.

Soon after arriving on Hokaido island, the plot takes strange turns, leaving the protagonist struggling with what his mission means & how an old friend is connected.

Difficult to explain, but gripping. This is a "must read" for connoisseurs of the bizzare. Find it on Amazon or other "on line" bookstores.


---
Other WOW Books
Review Pending: Kafka on the Shore, by Muramaki. Brillient but slow in early chapters.
---
End of Book Review Section
Integrity Engineering: Gateway
Information & Training Paul F. Watson
---
Learning statistics is usually a painful experience, but it doesn't have to be. Saint Paul provides clear explanations with a top down approach so you know what you are trying to achieve. Saint Paul provides clear explanations in casual, everyday English.
---
Art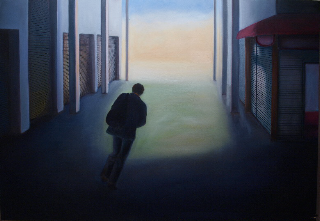 Favorite Art on the Internet:

---
Music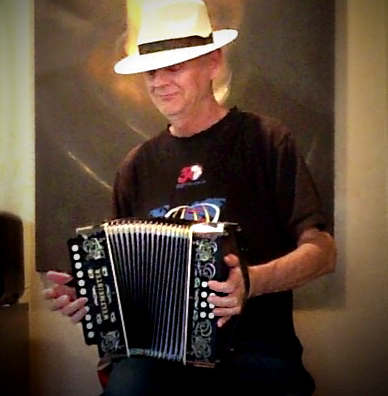 Aren't Accordions Just for Grandpa?
Paul F. Watson
Video of Diatonic Button Box being Played


25 years ago, I thought so; but then I started visiting an Irish Pub. The customers ranged from barely legal to old, but we all had fun listening to small bands that played penny whistles, violins, banjos, concertinas, accordions & drums. The effect was a lively, toe tapping music. What could be better as you drink a brown brew or a glass of red?

Over time, I studied each instrument & here is what I found: The violin & penny whistle provided the melody while banjo contributed its unique pinkity-plunk rythm. Only the accordion was powerful enough to play melody, chords & rythm. The versatility of these small portable instuments is only surpassed by the piano, while the 'reedy' sound of a 'wet tuned' accordion has charisma beyond compare.

There is a family of these instruments ranging from the small concertina, to a full blown 120 base accordion; but, we can characterize the lot by concluding that they are uniquely powerful among portable instruments. If you are looking for a small, personal instrument to 'wile away the hours', it's worth considering.
---

The Rota Miracle by Paul F. Watson


Mr. Watson spent four years teaching math on Rota Island in the western Pacific. With the help of a progressive Campus Administrator, he concentrated on creating an effective learning environment quite unlike the typical American Community College of 1996. Student accomplishment and confidence soared as failure rates were almost eliminated. This brief article summarizes some of the changes he made.
---
Computer Stuff
by Paul Watson
Updated Aug 2019
Apple & PC: Finding the Best Programming Language
There are many kinds of good; but for me, I want something that is easy to use & fast enough for my project. The ultimate would be cross platform compatible so others can run my application regardless of operating system (Mac OS, Windows & Lenux). I have found two development languages that meet my criteria. My picks are open source Python and very affordable PureBasic. Read More


---
Apple: How to Create Websites with Mac:
Several years back, I replaced my PC with a Mac. The change forced me to find all new software & review how I created & maintained this website. Building a website is not difficult; but it requires many different skills. Each web building skill requires software that is easy to use & works well with the others. What follows is a discussion of the skills & software that I found effective. Read More


---
Apple: A Mac Spreadsheet that works like my Office PC?
I like my Apple Software; but I have a PC at work and an I-Mac at home. It is sometimes frustrating switching back & forth. Wouldn't it be nice to find an affordable application for my Mac that acts like my office computer? The Read More

---


Apple & PC: PureBasic- a compiled language for Fast & GUI!
What if there was a basic that compiled into very fast executables, had very readable code & created GUIs like a short-order cook makes pancakes? If I added "cross platform compatible", would it overcome your anti-Basic bias? There is such a product. It comes from France & it is named PureBasic. Read More
---
Python Learning Corner:
Why Python & why these articles? A few years ago, I was using MatLab at work and programming PureBasic in the evenings. A coworker suggested I take a look at Python. I looked to the sky & asked: 'Lord, need I take on another of these demons?'. I had plenty going on. Checking out a new language didn't seem fun.

Fours years later, I work from home. I am starting a new project & need cross platform compatibility, statistical capability & scientific graphing. Python to the rescue!

The Python Learning Corner shares my journey in Python. The Python Learning Corner provides short articles:
How to Learn a Complex Language
Reviews of Great Python Libraries like PySimpleGUI
Listing Examples: Reusable subroutine examples
Anything else in my journey that may help others along the path
Visit the Python Learning Corner and Read More!


---
Python - A Great Language
I once read that a great computer language should have the following characteristics. Commands should be intuitive with straight forward syntax. Debugging routines should isolate & identify where programming problems occur. The language should have a wide range of libraries & code should be transportable between operating systems. The language should not be a pain to use.
Python has these desirable characteristics. The language is pleasant to use as syntax and commands are reasonable. Quality Integrated Development Environments (IDEs) are available which makes programming pleasant. Python is available and free for many different operating systems. Its libraries makes it effective for a wide variety of applications. Where blinding speed is not essential, Python is extremely capable.
Dionysus.biz complete review of : Python
Mac User Note: Python is already installed on your Mac. Do an internet search 'using python on mac' for details.
How To Learn Python
Simple languages of the 1980s could be learned in full. Even PureBasic with 900 commands can be handled. But most of today's powerful languages, with copious commands & extensive libraries require a different approach. During the last five years, job requirements forced me to learn Matlab followed by Python. In this article, I share what worked for me in the 21st century. Read More!
PySimpleGUI for Mac, Windows, Linux & Raspberry
PySimpleGUI is a relatively new Python library for creating GUI interfaces. It is easy to learn and allows very rapid development of a GUI. GUIs created with this tool do not provide the programmer with ultimate control over GUI appearance, but very functional, professional looking GUIs do result with a minimum of programming time. So, check out Paul's brief discussion of PySimpleGUI Discussion
PySimpleGUI Programming Examples:
It can be difficult to find simple examples of PySimpleGUI python code that creates basic GUI panels. The examples provided below concentrate on core commands (without excess inclusions of optional settings) in the belief that 'less is more!'. PySimpleGUI code examples.

Python Programming Examples & Functions:
When programming, we often encounter small problems & think, 'I wonder if there is a simple function for this on line?'. And usually, there is. In this section, I have listed such items. Some were written by me & some by others. Python code & function examples.

---
Naval Research & Approaches for Simulation Games
Simulation Modeling for Naval Games
Development of Battleship Naval Gunnery 1890-1945
Technical Aspects of Battleship Anti Torpedo Defense Systems 1900 to 1940
U.S. Submarine Torpedo Accuracy in WWII WWII Pacific Torpedo Accuracy
Based on Official WWII US Combat Patrol Reports Merchant Ship Torpedo Vulnerability
---