---

Book Reviews for Exploring Minds of All Ages
Music 1: Le Baguette (public domain)

Music 2: Piano Etude (public domain)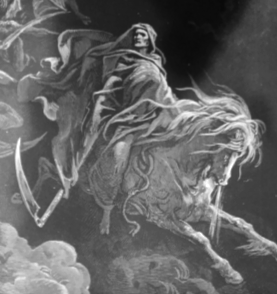 Quick Links for Young Humans .....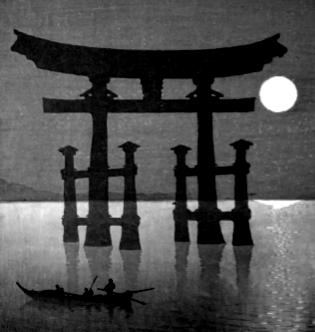 Quick Links for Adults .....
Indie Fiction .....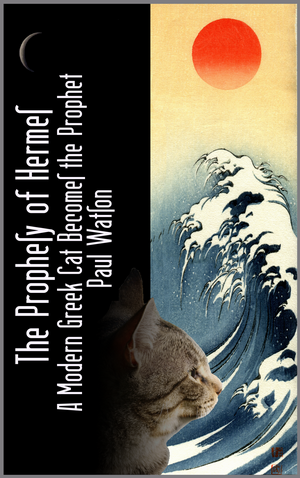 Hermes, the tiger stripped cat visits seaports around the Mediterranean on a tramp trading ship. During his voyages, he discovers the massing of Rat Armies on every coast. The threat to cats everywhere is clear.
When first Engineer and cat master Stephen adds two young cats to the ship, Hermes seizes the opportunity and trains "Ajax the Strong" and "Artemis the Spy" as his weapons against the enemy.
Join Hermes, Ajax and Artemis as they face storms at sea, rat armies and tunnels connecting past to present. Join them in their battle to ensure the survival of their kind.
Where can I buy The Prophesy of Hermes
The Prophesy of Hermes will be available from listed e-book stores below on 31 Oct 2014 (or as shown). Estimated delivery for Kindle through Amazon is 14 Nov 2014. The Prophesy of Hermes is currently available in ePub format (for most electronic readers) and MOBI (for Kindle). This book is also available in paper format from the following:
Where can I read 2 chapters free?
Chapters 1 & 2- Publicly Accessible for Free
---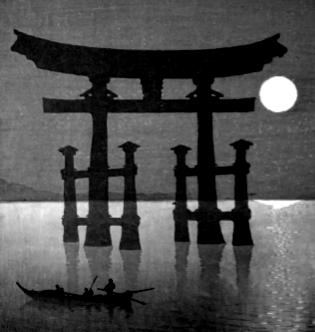 Spotlight Books- the weird, interesting & significant!
The Haunting of Tram 015
by P. Djeli Clark
5 Star Fiction for readers 10 to 80.
Available from Apple Bookstore, Amazon & others.
Steam Punk Cairo circa 1900 comes alive in a brilliant novella featuring djinns, minor magic and culture in a Cairo that "never was" as agents Hamed and Onsi struggle to exercise a demon. Innuendo and setting paint a portrait of life far beyond the mere chain of events. Read this rich expose of characters, culture and circumstance and you will not be disappointed.
---
Read Any Good Ghost Stories Lately?
I recently read electronic editions of three different Ghost Story Collections. Two of the books were written in Ireland and one in India. After reading these three books, I can identify no strong patterns in the actions and capabilities of recounted ghosts; but, I did find them interesting. If you are looking for some light, night time reading you can try one of these:
True Irish Ghost Stories by St John Drelincourt Seymour
Real Ghost Stories Collected & Edited by William T. Stead, George H. Doran Company 1921
Indian Ghost Stories by S. Mukerji. 2nd Edition Allahabad: A.H. Wheeler & Co. 1917
---
WOW Fiction!
WOW fiction spotlights highly original books. These offer unusual settings, themes or strange metaphysical viewpoints integral to their story.
---
Dance, Dance, Dance by Japanese Writer Murakami 5 Star Fiction
A friend of mine once said "A story is about character development, but a yarn is merely a sequence of events." Most of the great books I have read in my life fit the "story" definition above and so it is with Murakami.
A down-trodden writer has withdrawn from society yet has recurring memories of a hotel in far north Japan and his "then sweetheart". He feels strangely attracted to the scene of his memories and books a plane to Soporo and the "Dolphin Hotel".
On arrival, he finds a sleek modern building with little personality in place of the seedy hotel of his memory. When asked about the original Dolphin Hotel, he gets evasive answers from hotel staff.
Before long, he is engaged with a desk clerk, a psychic 12 year old and her famous photographer mother. A Junior High Classmate re-enters his life as a drinking buddy. An unlikely setting for a story; but in the hands of master writer Murakami it becomes a magical test tube for restoring the writer to society amid a landscape of spiritual dreams and extra-dimensional reality.
I found this book intriguing and never boring despite the slow "spin-up" typical of Japanese books. I recommend this or almost any Murakami book for those with the grit to tough out the first 3 chapters.
---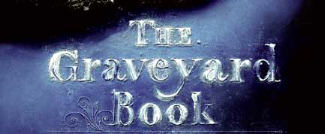 The Graveyard Book by Neil Gaiman 5 Star (Fiction)
I almost turned away from this book because of the first chapter; but, I'm really glad I read it.

On the heals of a brutal murder, a toddler climbs out of his crib, wanders out the door and into a nearby graveyard. As graveyard ghosts discuss keeping and protecting the boy, Silas the grounds keeper escorts the Murder out of the graveyard.

What kind of life can a boy have living in a graveyard? Who is the mysterious grounds keeper Silas who acts as the boy's guardian? Who is the murderer and why does he maintain a persistent interest in the boy? Read this fascinating story and find out.
---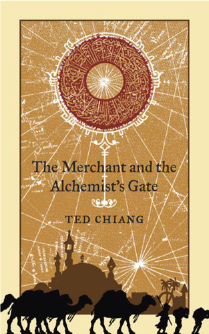 The Merchant and the Alchemist's Gate by Ted Chiang - 5 Star Fiction Novella

A penniless man comes before the King of Baghdad. He offers the king a glimpse into the future after the king has heard his story.

The man proceeds to recount a wondrous tale of traveling 20 years into the past through an Alchemist's time gate. With the king's agreement, he proceeds to tell both his story and the stories he has heard of others. Each is a fascinating blend of human experience and the inevitability of fate as perceived by a deeply religious ex-cloth merchant.

On the surface, this book might erroneously be seen as Sci-Fi. It is not. Rather, it is a fascinating glimpse into how the ex-Baghdad cloth merchant perceives the world, God and fate.

Recommended Highly! But buy this book on Kindle or on Nook. The hard copy edition is prohibitively expensive.
---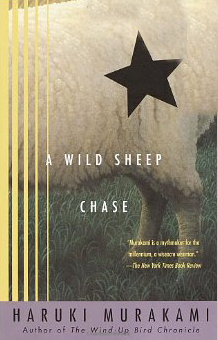 A Wild Sheep Chase by Murakami 5 Star Fiction

The Great Sheep Chase is a wonderful book, originally written in Japanese. As with many Japanese books, the pace in chapters 1 & 2 can be a bit slow for the American reader; however, the book explodes into mind expanding possibilities that rock the reader to his metaphysical core. In this, and other books, Murakami proves himself a genius.

The Great Sheep Chase begins when a powerful industrial syndicate contacts a recently divorced & beat down journalist. Their message is simple "Find the strangely marked sheep in this picture, or else." The protagonist considers his options before taking the train to far north Japan. He must look for the sheep.

Soon after arriving on Hokaido island, the plot takes strange turns, leaving the protagonist struggling with what his mission means & how an old friend is connected.

Difficult to explain, but gripping. This is a "must read" for connoisseurs of the bizarre. Find it on Amazon or other "on line" bookstores.


---

Contact the author paul-watson@sbcglobal.net by e-mail.
&copy 2019 All Rights Reserved
Paul F. Watson

Tori Gate illustration from Shoda Koho - a brilliant Japanese artist. ???? to 1925

---
Dionysus.biz Home Page