Portland, a City for People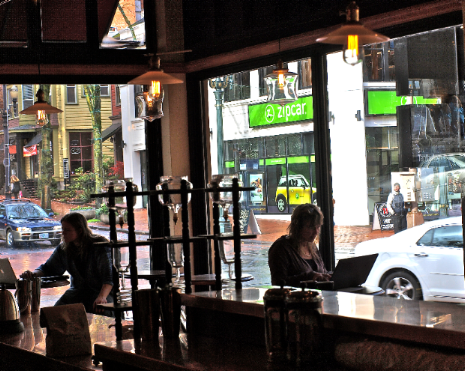 For me, it was the coffee shops, excellent sushi shops (e.g. Bamboo Sushi), the very wonderful Powell's Book Store, Finnigan's toy store, and the many friendly people we found. It was a city where the air is fresh and the energy of living permeates the community.
There is a lot to do and see in Portland, but like few other cities it is just a wonderful place to be.
---

Contact the author paul@dionysus.biz by e-mail.
Copyright 2013 by Paul F. Watson
All Rights Reserved
---
Dionysus.biz Home Page