Cannon Beach Oregon
Cannon Beach Oregon is just half an hour away from Astoria. For many, it is the ideal Oregon Beach destination. "Why?" you might ask. The following list of features makes it an attractive destination:
Beautiful beach with unique rock formations.
Ample lodging accommodations & price range
Good food (many cafes and coffee shops)
Numerous art galleries with a range of quality art products
Close to Portland & Astoria (good connecting roads)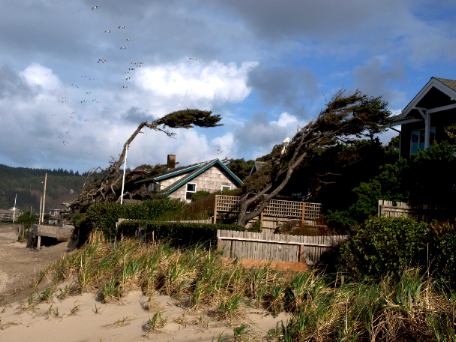 The beach is wide and attractive. Attractive beach residences stand well back from the water. Cream colored sand stretches far down the strand. Rental lodging is available both beach front, & also farther inland at reduced price.
Anyone with plans for swimming needs to be aware that cold northern currents flow down the Oregon coast. We were told that typical water temperatures are 55F. Even in summer, Oregon is cool. For most of the year, only the most adventuresome swimmers are likely to brave such conditions without a wet suit.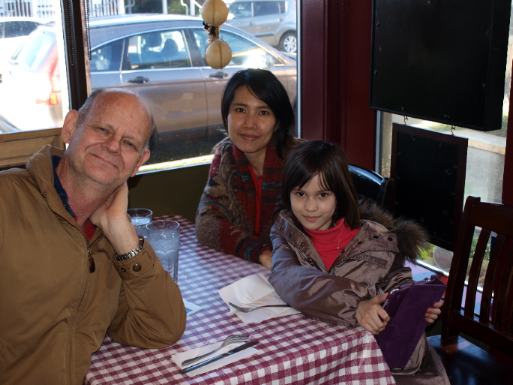 We had pizza at a small Italian restaurant. The food was good & staff was friendly. In the evening, we had excellent chowder at "the Lumber Yard". Restaurant prices seemed reasonable as compared to our native Fort Worth. The commercial zone (cafes, shops, galleries etc.) is mostly a single strip of modern & coordinated buildings that stretches along the highway. It is impossible to get lost in Cannon Beach
We booked into a beach front resort at the south end of town very near to the "haystack rock". From there, we walked both up and down the beach. Cannon Beach provided us great photos. We recommend it highly.
---

Contact the author paul@dionysus.biz by e-mail.
Copyright 2013 by Paul F. Watson
All Rights Reserved
---
Dionysus.biz Home Page