---

The World's Best Places
For the Adventurers
Music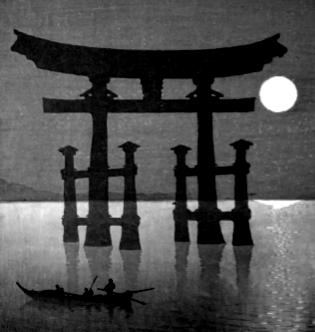 Theator of the Mind & Emotion..........
The world's best places are not famous towers, battlegrounds & museums. Rather, they are the places that once visited, linger pleasantly in your mind for all eternity. It is not awe that defines greatness, but rather the 'theators of mind & emotion'.
---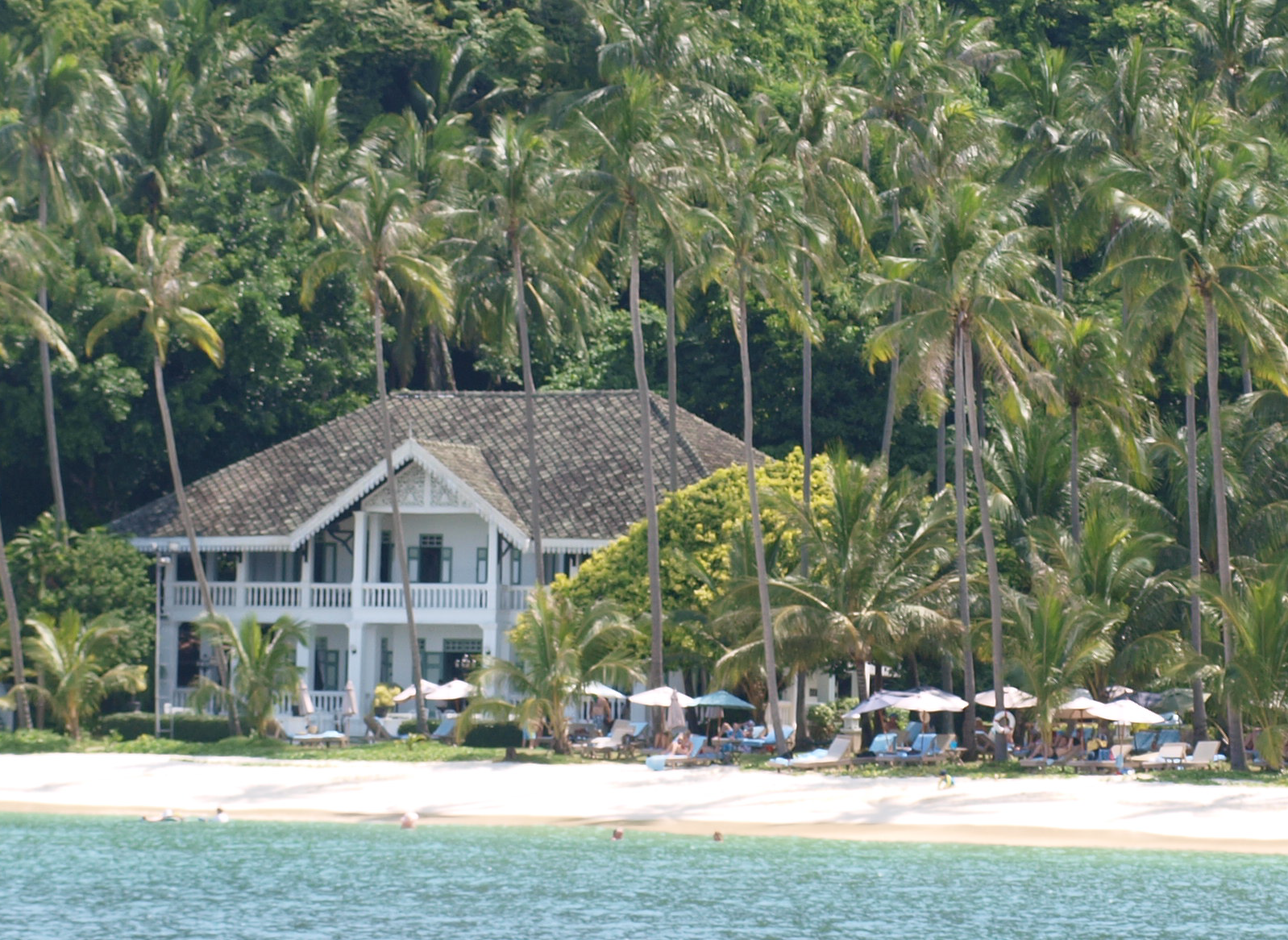 Tropical Beach: Cape Panwa Hotel: Phukete Thailand,
Of many I have visited, this is the best. A half moon of white sand bordered by a coconut grove. At the far end is a Portugese Colonial mansion now serving as a Thai restaraunt. The site is stunningly beautiful as is the associated resort.
---

Rocky Beach: Cannon Beach: Oregon, USA,
While a tropical beach in the moonlight is unsurpassed, the cold, stony beaches of Oregon and Maine have their own special attraction for me. Only 30 minutes from Astoria Oregon, Cannon Beach is one of the most beautiful. It is easily visited and good accomodations are nearby.
---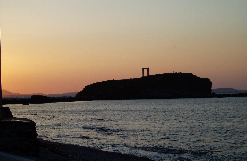 Beach Hotel: Grotta Hotel, Naxos Greece,
We found Grotta Hotel quite by lucky accident. It was a cheerful place & perfectly situated 10 meters from the water. Continental breakfast with Greek yogart was lovely in the ocean view dinning room. After breakfast, we walked the 1/2 km to the ancient ruin or the nearby village waterfront. (Above is a view from the hotel)
---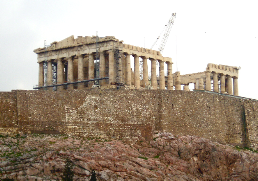 Ancient Ruins: Parthanon, Athens Greece,
It comes as no surprise that Athen's ancient temple complex, The Parthanon, is perhaps the world's most impressive ancient site. It is impressive walking up from the cafes below, but equally so up top. For some, the experience of visiting this ancient site brings tears to the eyes.
---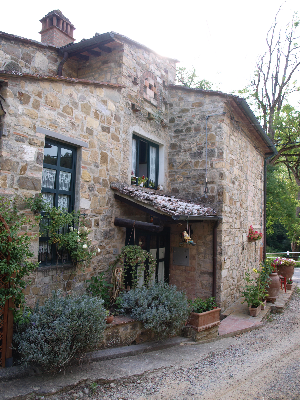 Breakfast: La Fiaba B&B: Molin Nuovo, Italy,
At the small LaFiaba B&B in the Tuscan wine country, Erica offers the best breakfast experience. She schedules her guests through her lovely kitchen serving them home made jams & local fruits with excellent European breads & patries. The kitchen, like everything at the B&B is artistically executed.

Small villages, outdoor cafes & wineries are nearby. All are easily accessible. At check-in, the staff can provide this information. From La Fiaba, a short drive will take you to midevil towns of San Gimignano or Siena. NOTE: The La Fiaba web address is up for sale. I fear the B&B may be closed. Most Sad!
---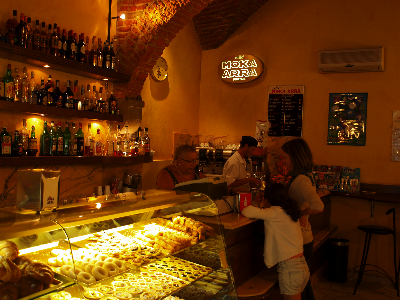 Coffee: Mureno's Bakery: Florence Italy,
We sampled coffee all over Tuscany and it was good. But the small Mareno Bakery just off Ponte Alla Carraia bridge (on Via del Serrogaii street) provided the consistently outstanding capacino we were hoping for. The Coffee man was delightful as was all the staff. Sitting down for morning coffee & watching the interaction with patrons was lovely. (Stay at the very good San Frediano Mansion just around the corner to enjoy Mareno's coffee every morning.)
---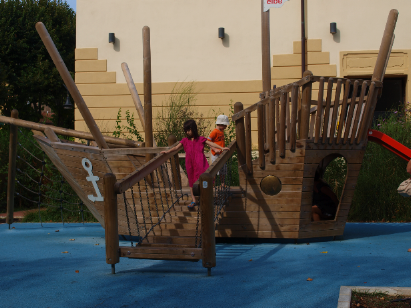 Beach Town: Castiglione della Pescaia, Tuscany Italy
The small coastal village of Castiglione della Pescaia is a fabulous place. The market area is perfect for walking, eating & drinking. A variety of shops offer pastry, clothing, beach accessories etc.. This area includes a wonderful little playground for children. Above the town stands the old 12 century midieval castle with a little village in its ring wall. Not far away, the beach ....
---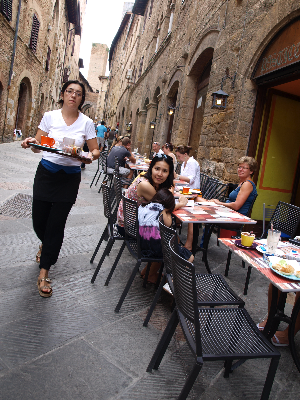 Midieval Town: San Gimignano, Tuscany Italy
In the heart of the Tuscan wine country, San Gimignano is a wonderful example of Midieval Towns, with its narrow streets, towers & classic ring wall defense. This walled city is now very commercial, but clean and lovely. Above, Jeab &Athena have lunch in a street cafe.
---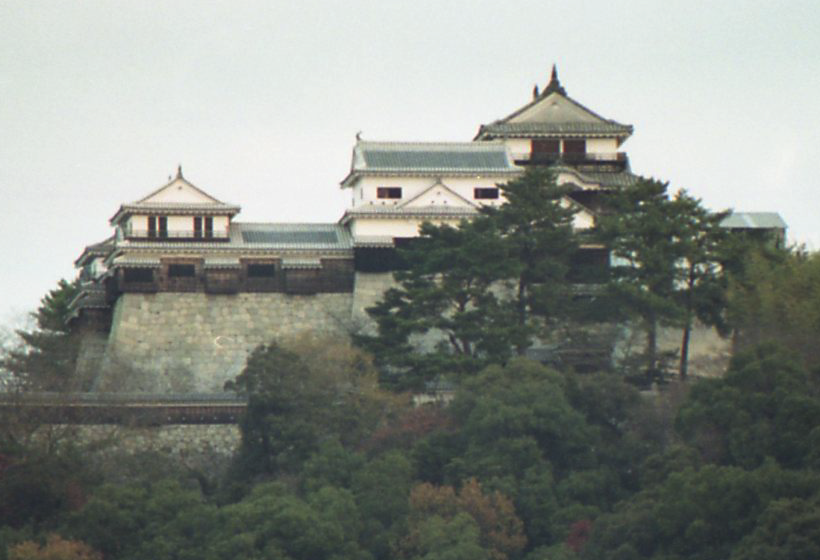 Japanese Castle: Matsuyama Japan,
A medium sized town on Shikoku Island in south Japan offers visitors the chance to visit an authentic Japanese castle situated high on Pine Mountain. A "not too difficult" climb will bring you to the summit & castle. Persons interested in the interior of castles, may wish to visit Kochi Japan, also on Shikoku Island.

Unlike most American cities, Matsuyama Town is pulsing with energy. Just walking around is interesting; but, the 100 year old street car system is fun and inexpensive too.
---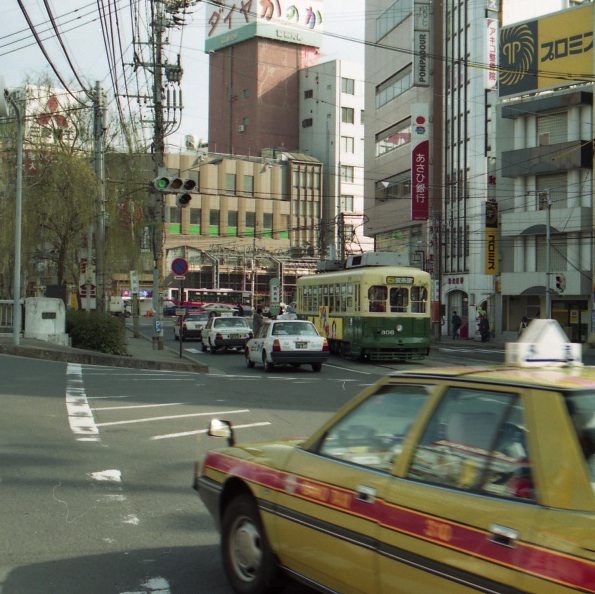 Historic Street Car Routes: Nagasaki Japan,
Several Japanese cities have restored street cars collected from around the world. These are organized into routes that are interesting and provide an inexpensive way to tour the city. One of the more extensive systems is in Nagasaki - a city bustling with innovation and pulsing with energy. My apprehensions about going there as an American were unfounded as the Japanese were wonderfully hospitable and kind.
---

Alleyways: Nagasaki Japan,
Alleys around the world are fascinating and say much about a culture. This one is a classic that I found in Nagasaki, South Japan. I am sure I have seen dozens, but none more iconic than this. Japanese Manga comic books often capture the feel of Japan, and this alleyway photo is the kind of scene commonly shown in Manga.
---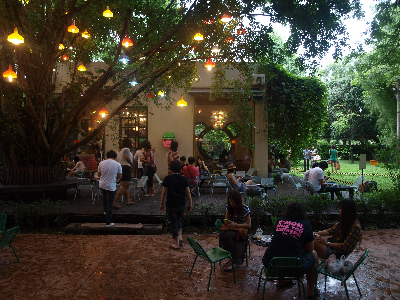 i-berry Icecream: Chiang Mai Thailand,
We arrived at Chiang Mai in the monsoon season. A fine mist was falling outside; but inside we were surrounded by two score happy customers & employees alike. The ice cream, coffee & decor were fabulous including the grounds & banyon tree outside.
---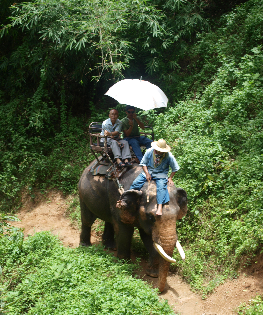 Elephant Ride: Thai Elephant Ctr., Lampang Thailand,
Elephant rides are available many places in Thailand, but the half hour ride through the jungle just north of Lampang is fabulous.
---
We have chosen these locations to highlight, because they are special to us. If you go there, we think they will be special to you also.
---

Contact the author paul-watson@sbcglobal.net by e-mail.
&copy 2019 All Rights Reserved
Paul F. Watson

Tori Gate illustration from Shoda Koho - a brillient Japanese artist. ???? to 1925
---
Dionysus.biz Home Page